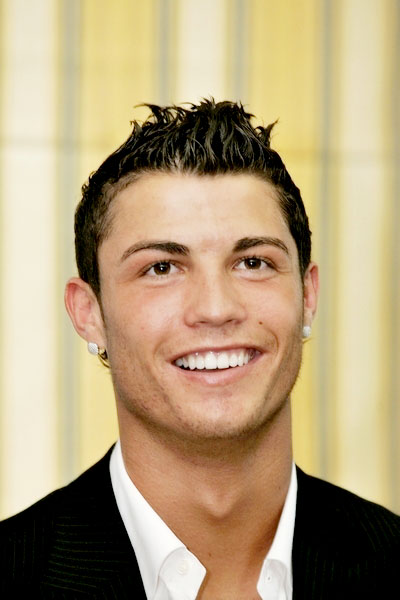 Manchester United star 
Cristiano Ronaldo
 escaped injury after he totaled his Ferrari on Thursday morning, January 8, near Manchester airport. The soccer stud reportedly was on his way to training the morning after a disappointing defeat for his team, when he smashed his posh vehicle onto a barrier on the A538 Altrincham Road, between Wilmslow and Hale, Cheshire, at about 10:20 GMT. 


Several pictures taken after the incident
showed Ronaldo's red Ferrari's front end was smashed to pieces. The car "was badly damaged in the crash, with the front edge of the vehicle completely demolished. One of the wheels came off, ending up about 200 yards behind where the vehicle came to rest," BBC reported. 

Eyewitness Jody Lomax, who was driving behind Ronaldo when the collision occurred, testified, "The Ferrari went straight into the wall, his front left-hand wheel came off and then Ronaldo got out of the car." Lomax added, "I was shocked. Anyway he was all right, he was walking -- he was a bit shaken ... Obviously I was stunned at seeing a Ferrari go in the wall and seeing Ronaldo." 

Meanwhile, Greater Manchester Police has confirmed Ronaldo's team-mate Edwin van der Sar was following in his Bentley at the time of the crash but was not involved in the collision. Police officer Nigel Snell furthermore commented it was "fortunate" that Ronaldo was not injured. 

The authorities have also confirmed that Ronaldo's breathalyzer test came up negative. As for his latest condition, a spokesman for Manchester United claimed, "He's fine and is training as normal with the team this morning."